(Calendar Form)
Meal Prices for 2021-2022
All students will receive free meals for the 2021-2022 school year.
Preschool-5 Breakfast - Free
Preschool-5 Lunch - Free
6-12 Breakfast - Free
6-12 Reduced Breakfast - Free
6-12 Lunch - Free
6-12 Reduced Lunch - Free

Adult Breakfast - $2.50
Adult Lunch - $4.75
FREE & REDUCED-PRICE INFORMATION
POLICY INFORMATION
NATIONAL SCHOOL LUNCH & BREAKFAST PROGRAM
Food Services Department Staff: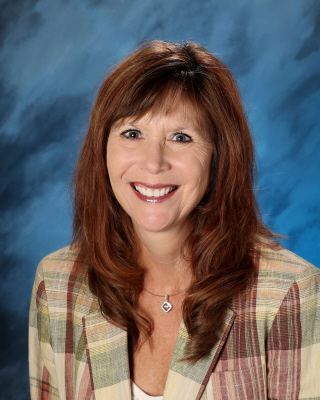 Jana Eaton - Director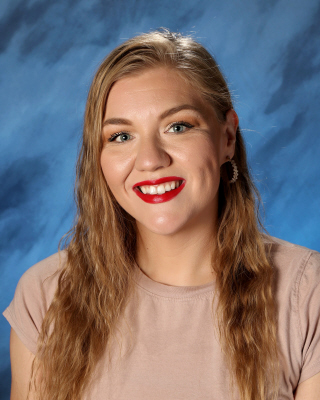 Allicia Stapleton - Head Cook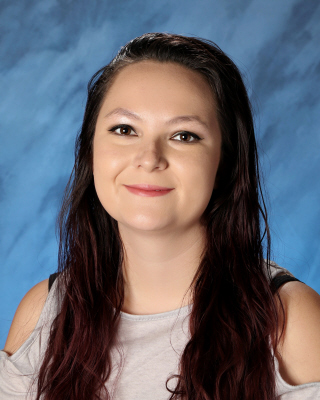 Brittany Suchodolski, Kitchen Assistant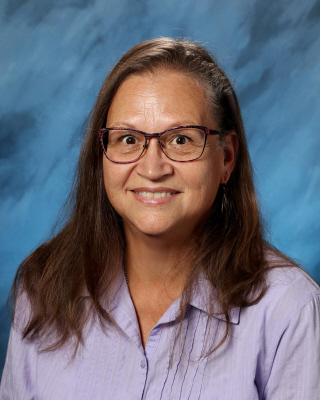 Susan Richter, Kitchen Assistant
WELCOME TO THE DAYTON SCHOOL DISTRICT FOOD SERVICES DEPARTMENT
Food Services Director - Jana Eaton - (509) 382-2543 - janae@daytonsd.org
What's New in Food Service
A Note from the Director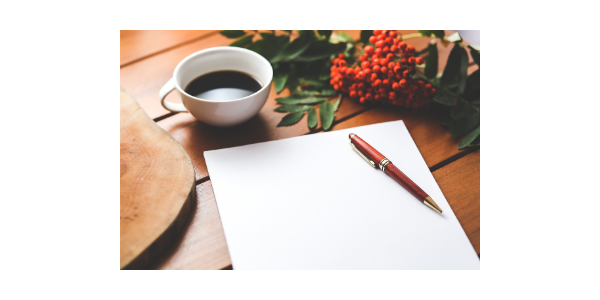 December 2021
Wow! I can't believe we are already into December! We are approximately 65 days into the year. It seems as if time is flying by this year. We are slowly transitioning back to pre-Covid menu choices. Nachos were a big hit in November and will be back after the first of the year. This month chili and cornbread will be served on December 9th, Mac & Cheese on December 15th in addition to our extremely popular hamburgers, chicken burgers, corn dogs and chicken nuggets.
We continue with our monthly birthday celebrations with a special treat served at lunch. This month, Rice Krispy Treats were served to celebrate students whose birthdays were in November. This month our December birthday celebration will be on the 17th which is also an early release day.
The elementary fruit & veggie program is continuing although there have been some challenges. Items that were ordered for the week fail to show up due to shortages and we don't have any advance notice. Our plan is to serve one fruit and one vegetable a week but unfortunately that doesn't always happen. Hopefully, this will improve after the holidays.
Our menu planning system is up and running. We are able to plan our menus and run nutrition reports for each day as well as the week. We are still working on the implementation process but so far this has been a huge benefit to our overall program. Grant funding has paid for the software for this new program.
Our new convection oven and milk cooler should be arriving this month. The oven was paid for out of food service funds and replaces an aging oven that is showing signs of its age. Last year we had an element burn out and found that parts were no longer available for this oven. Fortunately we have been able to get by until the new one arrives. The new milk cooler has been purchased with a Safe Schools Meal Grant and replaces our current milk cooler that has been freezing the milk that is left in overnight. The new milk cooler will be a huge improvement over the one we currently have.
We appreciate the support of our students, staff and community. The kitchen staff works hard to make sure students are eating healthy and have a variety of choices. We are always looking for feedback and encourage students to tell us their likes and dislikes. If you have questions about our program or would like to contact me please call 509-382-2543 or email janae@daytonsd.org.

Sincerely,
Jana Eaton
Food Services Director
Dayton School District #2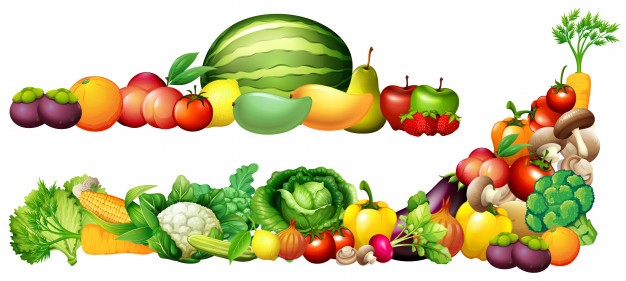 Fresh Fruits & Vegetable Program for Elementary Students

Dayton Elementary School is one of the schools that have been awarded a Fresh Fruit and Vegetable Program (FFVP) USDA grant. The grant is administered by the Office of Superintendent of Public Instruction and coordinated by Child Nutrition Services.
Starting in October, a fresh fruit or vegetable snack will be provided for all K-5 students in the elementary school. The goal of the FFVP is to:
Create healthier school environments by providing healthier food choices

Expand the variety of fruits and vegetables students experience

Increase students fruit and vegetable consumption

Make a difference in students diets to impact their present and future health
Throughout the course of the school year, your student will have the opportunity to try several new fruits and vegetables. If you have any concerns about allergies or other health related concerns, please contact Jana Eaton in the Food Services Department to discuss this. I can be reached at 509-382-2543 (office) or janae@daytonsd.org.
CEP PROGRAM APPROVED FOR DAYTON ELEMENTARY SCHOOL - 5 Year Program
Beginning the 2019-2020 school year all students in grades preschool through 5th will receive free breakfast and lunch as part of the Community Eligibility Provision Program or CEP. Dayton qualified for this program by identifying that 40 percent of the student population (in the elementary building) qualified for free meals without the use of household applications (for example those directly certified through SNAP).
The program was authorized by Congress as a part of the Healthy, Hunger‐Free Kids Act of 2010. It was phased in over a period of 3 years, starting with D.C., Illinois, Kentucky, Michigan, New York, Ohio, West Virginia, Florida, Georgia, Maryland, and Massachusetts. The program became available nationwide beginning July 1, 2014.
As part of the program Free & Reduced applications are no longer required to be filled out. However, some of the education programs the district provides are funded from state dollars that require our school to collect household information for all students attending CEP schools.
In order to collect the information, the Office of the Superintendent of Public Instruction (OSPI) has developed the Family Income Survey. The Family Income Survey is used to capture information and ensure the district/school receives all of the funding it is entitled to for other state funded education programs.
If you have questions or would like more information please contact Food Services Director, Jana Eaton, at 509-382-2543.
TASTE WASHINGTON
**TASTE WASHINGTON DAY IS AN ANNUAL CELEBRATION OF WASHINGTON GROWN FOODS SERVED IN SCHOOL MEALS DURING THE FALL HARVEST SEASON. SCHOOLS CONNECT WITH LOCAL FARMS TO MAKE THE MOST OF OUR BOUNTIFUL FALL HARVEST, AND USE TASTE WASHINGTON DAY TO KICK OFF FARM TO SCHOOL MONTH IN OCTOBER. THIS YEAR ON OCTOBER 7, WE WILL BE FEATURING LOCALLY GROWN APPLES. THE FOLLOWING ARE SOME FUN FACTS ABOUT APPLES:
Apples are a member of the rose family of plants, along with pears, peaches, plums and cherries.

The science of growing apples is called pomology.

Apples come in all shades of red, green and yellow.

Most apples are still picked by hand.

It takes about 36 apples to create one gallon of apple cider.

25 percent of an apple's volume is air; that is why they float.

It takes the energy from 50 leaves to produce one apple.

A peck of apples weighs 10.5 pounds.

A bushel of apples weighs 42 pounds, and will yield 20-24 quarts of applesauce

There are more than 2,500 varieties of apples grown in the United States.

Apples are a good source of fiber.

A large apple tree can take 8 to 10 years to produce it's first fruit, a small tree usually 3 to 5 years.

The larges U.S. apple crop was 277.3 million bushels, harvested in 1998.

Apple trees can be grown farther north than other fruit trees because they bloom late in spring, minimizing the chance of frost damage.

The largest apple to be picked weighed three pounds.
REQUEST FOR SPECIAL DIETARY ACCOMMODATIONS
Federal law and USDA regulation require school nutrition programs to make reasonable modifications to accommodate children with disabilities. Under the law, a disability is an impairment which substantially limits a major life activity, which can include allergies and digestive conditions, but does not include personal diet preferences.
To request dietary accommodations please have your doctor complete the Request for Special Dietary Accommodations" form and return to the school nurse or Jana Eaton, Food Services Director. If you have questions please call Jana at 509-382-2543.
Request for special dietary accommodations form
USDA Non Discrimination Statement
In accordance with Federal civil rights law and U.S. Department of Agriculture (USDA) civil rights regulations and policies, the USDA, its Agencies, offices, and employees, and institutions participating in or administering USDA programs are prohibited from discriminating based on race, color, national origin, religion, sex, gender identity (including gender expression), sexual orientation, disability, age, marital status, family/parental status, income derived from a public assistance program, political beliefs, or reprisal or retaliation for prior civil rights activity, in any program or activity conducted or funded by USDA (not all bases apply to all programs). Remedies and complaint filing deadlines vary by program or incident.
Persons with disabilities who require alternative means of communication for program information (e.g., Braille, large print, audiotape, American Sign Language, etc.) should contact the responsible Agency or USDA's TARGET Center at (202) 720-2600 (voice and TTY) or contact USDA through the Federal Relay Service at (800) 877-8339. Additionally, program information may be made available in languages other than English.
To file a program discrimination complaint, complete the USDA Program Discrimination Complaint Form, AD-3027, found online at How to File a Program Discrimination Complaint and at any USDA office or write a letter addressed to USDA and provide in the letter all of the information requested in the form. To request a copy of the complaint form, call (866) 632-9992. Submit your completed form or letter to USDA by:
(1) mail: U.S. Department of Agriculture, Office of the Assistant Secretary for Civil Rights, 1400 Independence Avenue, SW, Washington, D.C. 20250-9410
(2) fax: 202-690-7442: or
(3) email: program.intake@usda.gov
This institution is an equal opportunity provider.