Today was Christmas in August when Santa's sleigh pulled up and delivered over $1800 worth of backpacks and school supplies! All thanks to the fundraising efforts of The Best Western Plus, right here in Dayton, and all of our amazing community members.
This was the first school fundraiser put on by The Best Western Plus and with such success they are committing to continue this in the coming years.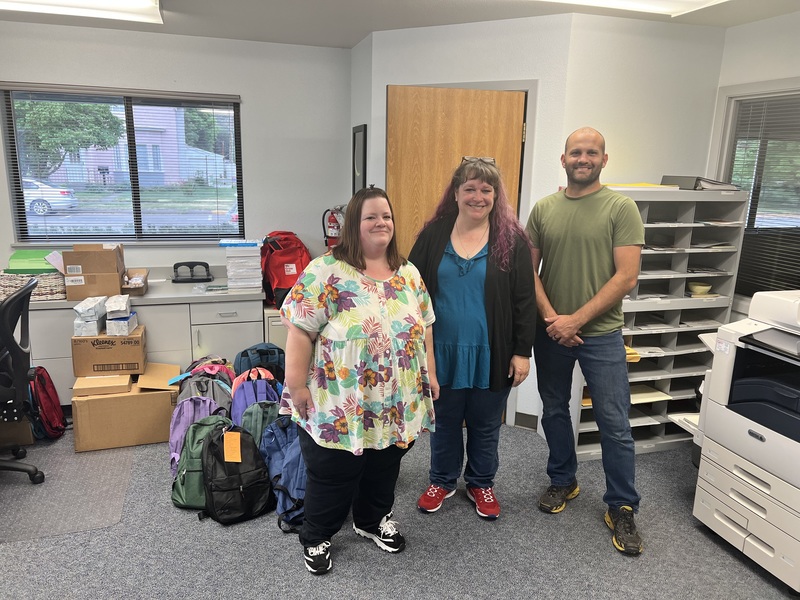 Thank you to all who donated and to The Best Western Plus for organizing and delivering this bounty! Please contact Zarabeth in the Elementary office for Elementary/Middle or Angie in the High school office for High school requests.