Suzi here! With the first day of school next week the kitchen is busy and the menus are being uploaded to the website. As I worked to learn our amazing website platform I realized something I thought you should know!
To view the menu, log on to our website at https://www.daytonsd.org/. Once you're there pull down the website menu and select the "Menus" box highlighted in gold or click it here. That should take you to the picture I've attached above. Go to the circled area and pull down the selection of menus you would like to view.
The same is true if you have the app. Select the "Menus" tab, find the filter icon in the upper right corner and select the week you would like to view.
If you haven't downloaded our app yet, find the QR code below that matches your phones operating system. It is the perfect way to stay up to date.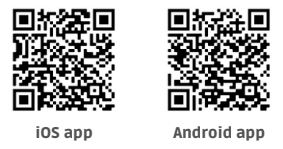 So, now we both know. Happy scrolling!