Amanda Wade is a Second grade Guru! She has truly found her sweet spot and masterfully instructs and inspires her students to love learning. Second grade is where she enjoys seeing all that her students have mastered from Kindergarten on and she loves seeing them be independent learners. She has found her niche.
Amanda is a hands-on teacher who believes the way to awaken learning is through lots of natural exploration. With bright colors on a black background her classroom pops with vibrant details that draw you in.
This organized teacher, wife, and mom to 4-year-old son, Greyson and new Mini Aussie Puppy, Sonic, is one busy lady.
She is working to finish her Master's on top of it all! When I asked her favorite organization tip she said, "Communication is key." She color codes everything and keeps everything in one place. Like the bright colors that pop in her classroom, or the pop of Sonic's beautiful blue eyes, her comfort and ease of managing it all draws you into her world.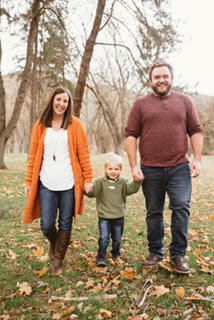 When we talked about the things that led her to be a teacher I was captivated by a comment she made to me. "I never saw myself as a teacher, it found me!" She was going to school to be a nurse when an opportunity arose to work as a Para alongside her Mom. She loved it! Many people never knew they were even related, they all just enjoyed the collaboration and passion shared by the two coworkers. Her part-time Para job turned full-time and she was content, content enough to stay put but was urged to go for a teaching degree. She did and has never looked back!
Amanda loves the holidays and traditions of things like Elf on the Shelf and sugar cookies with royal icing. I wasn't sure what royal icing was so I googled it. Royal icing is a simple blend of egg whites, powdered sugar, water and color and it is practical (it dries quickly and for a 4-year-old that's important) and vibrant like everything else about Amanda.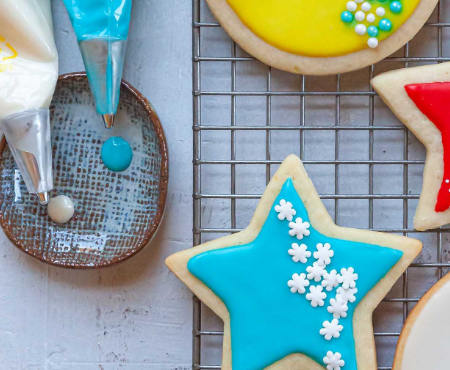 As the fall colors emerge and we prepare for the upcoming holidays and traditions, hide your Elf on the shelf, bake some cookies and welcome Mrs. Wade to the Bulldog family, and Sonic too!