Newly appointed Student Representative for the school board, Junior, Running Start student, employee and ASB Leader, Madison Richardson is our first student profile in our Sit down with Suzi series. I am excited to shine a light on this already bright young lady. She is intentionally taking advantage of the opportunities that are set before her. As a Junior, taking four classes at WWCC as a part of the Running Start program, the word 'busy' doesn't begin to describe Madison.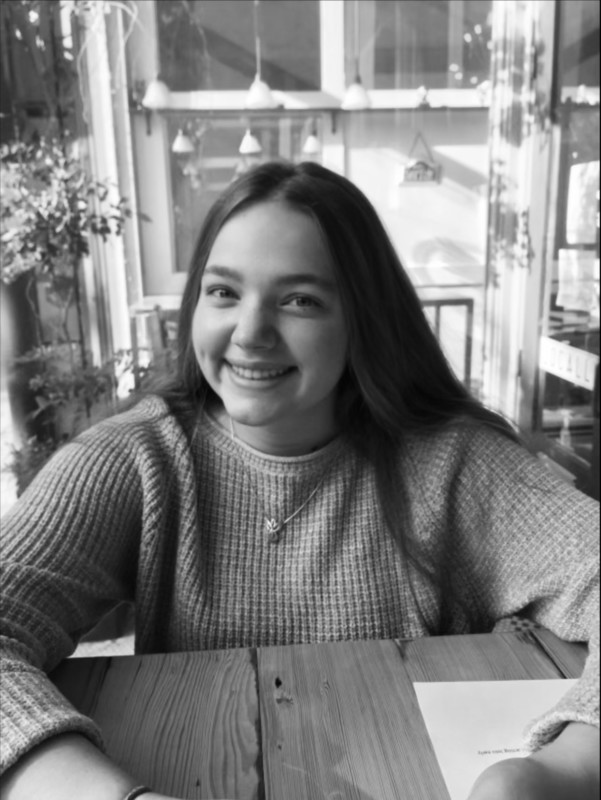 Her morning starts most days as an employee at Moose Creek Cafe' & Bakery followed by a quick change and off to Walla Walla for either her First Years Experience Class, General Biology, Public Speaking or Yoga. Then its back to Dayton for ASB Leadership class followed by homework. As if that isn't enough, Madison won Offensive Player of the night at the Powderpuff Football game this past week! She is fearless.

As we sat down to talk it was fun to hear how she's embracing the challenges of a busy schedule, feelings of being overwhelmed and maintaining a healthy balance. Fishing! This girl goes fishing when things get a little tense! A rod in her car and license in her wallet she's ready at a moment's notice to step into the river, cast out her line and let it all float away. When I asked her what it was about fishing she replied, "Calming. Fishing is calming and I get to hear nature and zone out. Fishing has taught me to be patient."
Honestly, I expected a totally different answer. This is what I love about getting to know the people I sit across from! I am surprised and realize how unique we all are in some things and how similar we are in others. We all feel stressed and overwhelmed but we don't all go fishing to regain our footing.
When Madison isn't fishing she loves to go shed hunting. Wandering through the knee-high grass, enjoying the thrill of the hunt, the shed isn't the ultimate prize to Madison, it's the process. Much like the process she's learning in her First Years Experience Class at WWCC - learning to process and prioritize, learning to manage time. Learning to belong in a new environment.
Madison will be writing on the character trait of belonging in our November edition of our Bulldog Bulletin. As our student writer she will bring the students' voice to our e-newsletter by choosing a character trait each month and then going on the hunt to find students in our school that exhibit that trait.
Whether Madison continues with her current thought of pursuing Physical Therapy or going after that inner-nudge towards a degree in law, the process is sure to be what Madison enjoys. I can't wait to sit down with her in 5 to 10 years and be surprised by the way she's stepped into the river of life, cast out her line and grabbed ahold of all life brings her way.
Please encourage Madison when you meet her for your morning donut at Moose Creek Cafe' & Bakery or see her heading down to the river. We are glad to have Madison representing our students!