We receive lots of feedback at the District Office and today the message that came through deserved to be shared. We have so many people at the school that dedicate their time, passion, education, and hearts to the student's and their families. Today we'd like to shine a light on our Gear up! staff, Ms. Heather Clarys and Mrs. Karin Spann. Let me share with you the words that were shared to the District Office -
"Heather has organized trips to colleges for middle school and high school students, opening up their world for opportunities post high school. She even organized a trip to tour Arizona colleges, which my daughter participated in as well as three other students from our high school.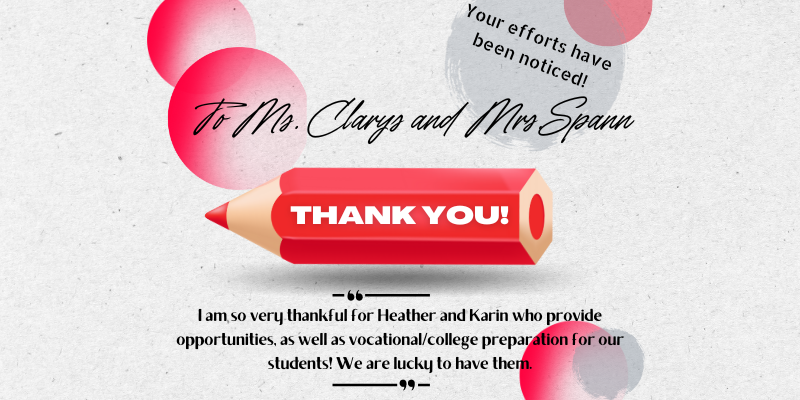 Heather and Karin recently hosted a FAFSA night, where families can help their child complete the Federal Financial Aid Packet. She coordinated with Walla Walla Community college, and they sent staff to answer questions as we completed a cumbersome packet. They hosted this at the local library and provided dinner to families. There were at least seven families in attendance. I am so very thankful for Heather and Karin who provide opportunities, as well as vocational/college preparation for our students! We are lucky to have them." ~ A grateful parent

Thank you Ms. Clarys and Mrs. Spann for making such a difference for so many!