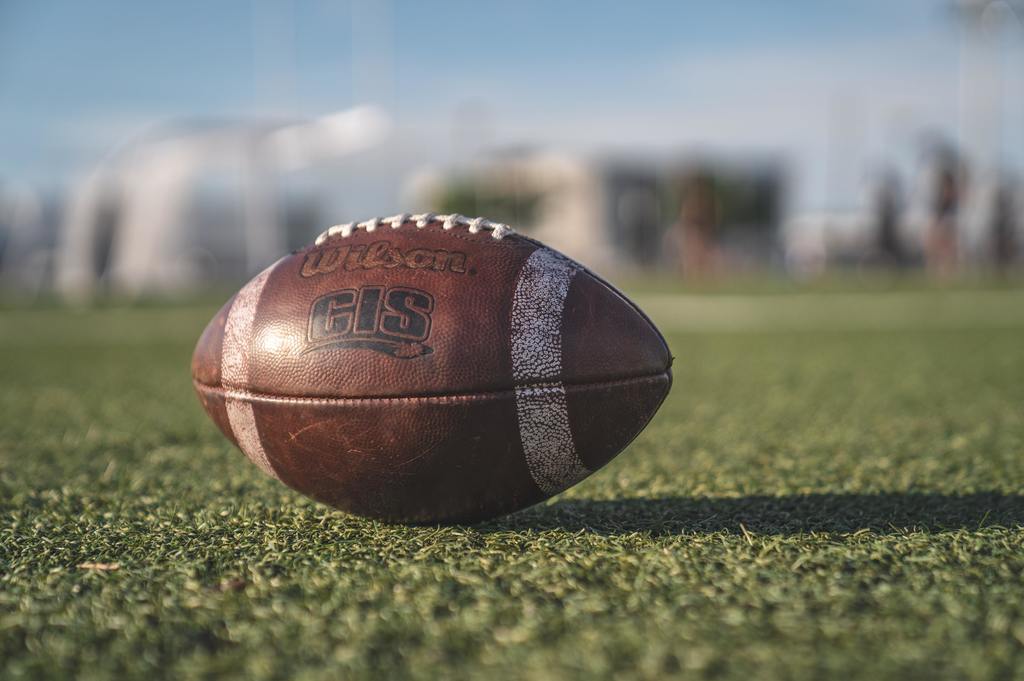 Jumping in to say "Hi" as your new Administrative Assistant in the District Office! We are all working hard to gear up for the 2022 - 2023 school year. Save the date for registration - August 11 from 11 a.m. - 6 p.m. More coming soon!
Notice of Budget Hearing - Wednesday, July 20th at 5:00 p.m. in the DHS Auditorium.
https://5il.co/1djo7
Tryouts for a new fastpitch softball organization will be held in Dayton on Wednesday, July 7th at 5:30-7:30 p.m. and Saturday, July 16th from 9:00-11:00 a.m. at the Dayton High School softball/baseball fields. Register for tryouts online at aibanditsfastpitch.com. For more information contact
jordan@aisportsindoors.com
.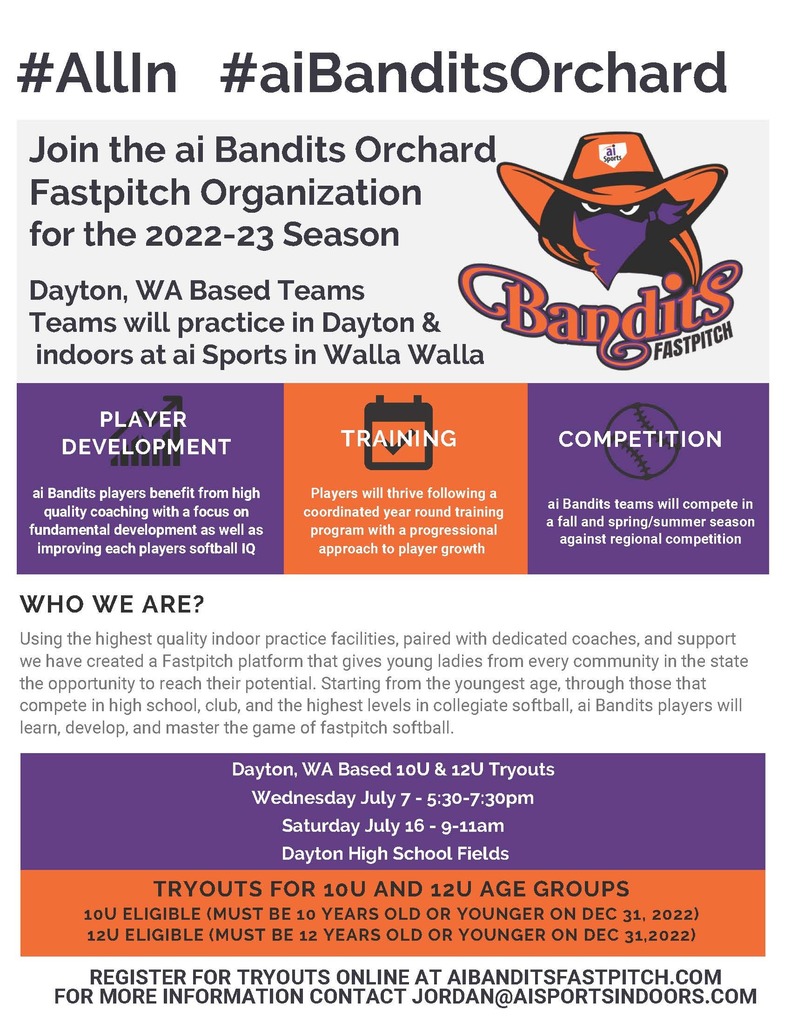 Special School Board Meeting Wednesday, June 29th at 5:00 p.m. in the DHS Auditorium. This will be a joint meeting with the Waitsburg School Board to discuss the DW Combine. Click on the following link to view the agenda.
https://5il.co/1d4iz

HS Spring Sports Awards Night will be Tuesday, June 7 at 6:30 PM in the Dayton HS Auditorium.

The Dayton School District will hold a Special Board Meeting on Wednesday, June 1, 2022 at 5:00 p.m. in the Dayton High School Auditorium for the purpose of a joint Board meeting with the Waitsburg School Board to discuss the DW Combine. The meeting will not have public comment nor will there be any action taken following the discussion items. The meeting will end on or before 5:50 p.m. Agenda can be found at
https://www.daytonsd.org/page/school-board
Dayton Middle School Electives Course Catalog for 2022-2023 has been posted @ ​​​​​​
https://5il.co/1b4h7​
Special School Board Meeting Thursday, May 26th at 5:00 p.m. in the DSD Admin Building. Agenda can be found @
https://5il.co/1b3z4
The Dayton School District is notifying parents & community of the intent to adopt new science curriculum for grades K-5. The curriculum is Mystery Science and can be viewed at
https://mysteryscience.com/
. If anyone has questions or would like more information please contact Elementary Principal Amy Cox at
amyc@daytonsd.org
or 509-382-2507.

Dayton School District wishes to clarify our position regarding the Dayton-Waitsburg Athletics Combine. Rumors have been circulating recently that the DW Athletics Combine will be dissolving. Please note that no formal action has been taken by Dayton School District to dissolve the athletics combine. The DW Athletic Director, Sam Korslund, will present his report as a discussion item during Dayton School District's May 18th school board meeting. This will be a discussion item with POSSIBLE action. The Dayton School Board meeting is open to the public and begins at 6:00 PM on Wednesday, May 18th.
Tonight's School Board meeting has been canceled and will be rescheduled for sometime next week. Time and date to be announced at a later date.

Spring practices registration for our upcoming HS Football and Volleyball seasons is now open. Registration is open to all current 8th - 11th grade students and practices will begin on Tuesday, May 31st. Full practice schedules will be released once they are finalized. If you have already registered for a sport using the online registration platform this year you do not need to complete the forms again. Simply send an email to
samk@daytonsd.org
to sign your child up for spring practice. If you have not already registered your child for a sport this year, you can access the online form through our website: dwsports.org
Dayton Schools are operating as usual today.

Our HS Softball Schedule has been updated to add in 5 double-headers for our JV team. We also moved our Varsity games at Mac-Hi in Milton-Freewater to JV games and replaced that with a varsity double-header at home against Liberty Christian

UPDATE: baseball will now play a single game before the softball doubleheader. Bus will now leave Dayton at 6AM, Waitsburg at 6:15 AM